Directions to the Worcester Show
On Foot
Walk from the city centre up Barbourne Road and through Gheluvelt Park or along Pitchcroft to Waterworks Road
By Bicycle:
Cycle path runs from Pitchcroft car park to the car park opposite The Pump House Environment Centre and from Tower Road to the North. Bicycle stands are provided.
By Bus:
Regular bus service from Crowngate Bus station to Barbourne Brook stop next to Gheluvelt Park. Catch buses 144 or 36A to and from the city centre.
By Car:
If you are visiting the show please follow the AA signage marked Visitors.  When approaching the park you will be directed to Castle Street onto Severn Terrace where stewards will direct you onto Pitchcroft racecourse to park at the North end. This area will be open for the day from 8am to 6pm, the parking charge is £3 per vehicle which includes a donation to Worcester Samaritans.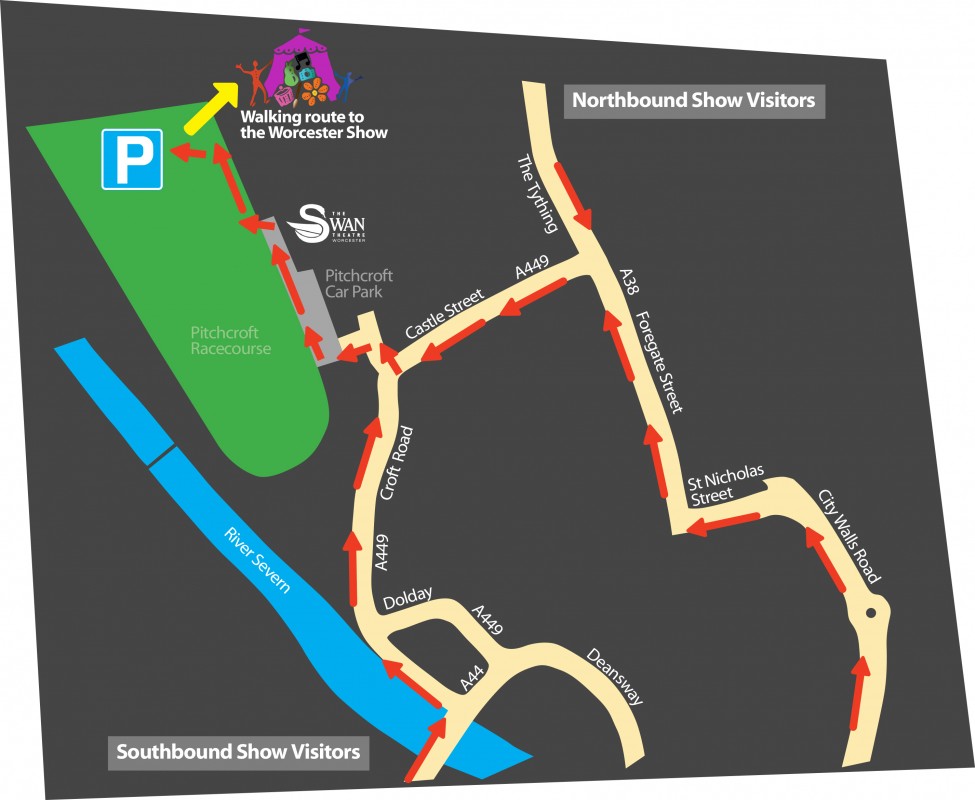 We want to reduce inconvenience for local residents and visitors to the Show as much as possible. Therefore this year we are urging visitors to access the Show via Pitchcroft car park on Severn Terrace.